Annual Leadership Advance 2018 highlights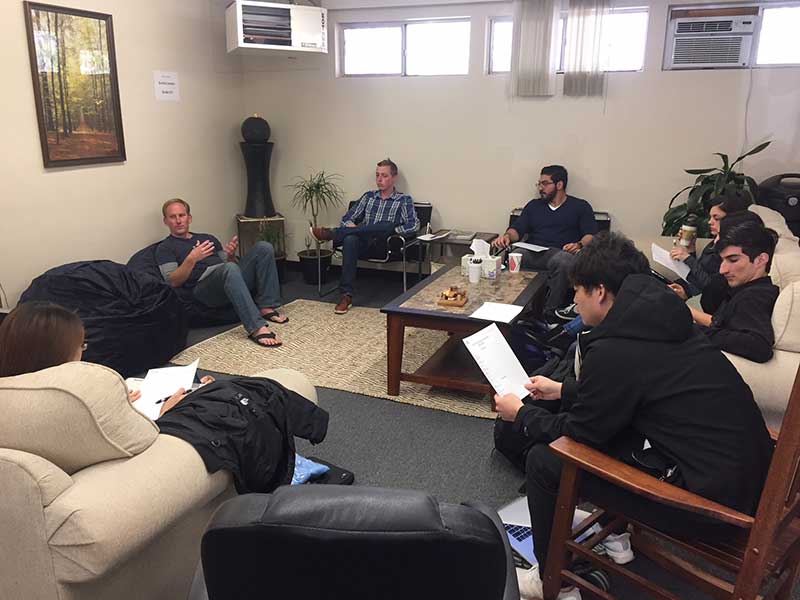 ScribeConnect's management team convened at our corporate headquarters in Idyllwild for three days of management training, company updates, BBQ's, movies, hiking, escape rooms, and more!
Every year, we bring all of our managers together in Idyllwild, California for the Annual Leadership Advance. The ALA is a valued time each year with our entire management team. It provides time for updates on the company's growth the previous year and our plans for the coming year. Managers and company leadership work together to look at strategies to improve client and employee satisfaction, training programs, and scribe program performance.
Our site managers are all medical scribes who have shown exemplary skills as a scribe and team leader, ascending from scribes to trainers to managers at their respective sites. ScribeConnect strongly believes in creating opportunities for growth and advancement as our employees embark on their careers in healthcare.
Of course, we also love the extra time we get to spend with each of our supreme team leaders. Outside of meetings and training time, the weekend was full of fun, adventures, and great food.
We are so thankful for every member of our teams across all our sites – from our scribes, to our trainers, to our implementation leaders, to our managers!
#bestmedicalscribes #tomorrowsdoctors